About us
STRATO Web Hosting – fair, simple and affordable
Hosted in Germany
Certified data centres
2 million customers
4 million managed domains
Multiple awards for customer service
About us
STRATO is the reliable web hosting provider for anyone looking for success online. We make web hosting fair and simple – at an unbeatable price and without unnecessary frills.

The product range extends from domains, email, websites, servers and online marketing tools to HiDrive, Germany's largest cloud storage solution. Aside from the extensive portfolio, customers also benefit from flexible contract periods, a 30-day money-back guarantee and the award-winning customer service.

Established in 1997, STRATO is now one of the world's largest web hosting providers with over 4 million domains and more than 2 million customers. STRATO employs around 500 people and operates two TÜV-certified data centres with over 70,000 servers in Berlin and Karlsruhe. As one of the first companies in the hosting sector, STRATO has been climate neutral since 2021. STRATO AG is a company within the United Internet Group.
Our DNA
Hosted in Europe
You can rest assured that we do not store your data on random servers abroad. We run two high-security data centres in Germany. Your data is therefore protected by Germany's implementation of European data protection law (GDPR), which is among the strictest in the world.
Secure data centres and permanent data availability
Data belonging to around four million websites and more than 70,000 servers is as safe in our data centres as it would be in a vault. We ensure permanent and reliable compliance with the latest requirements for security measures in the IT infrastructure, secondary technology and process chain. This has been confirmed by independent TÜV certification according to DIN ISO 27001, which we have obtained annually since 2004. Reliability is also guaranteed in our data centres by data mirroring, uninterruptible and fail-safe power supply and state-of-the-art fire protection.
Pioneers of climate protection
STRATO has been climate neutral since 2021 as one of the first companies in the hosting sector. What this means: We support climate protection projects to offset all CO2 emissions. This preserves our standing as leaders in environmental and climate protection. Our data centres have run on 100 percent green electricity since 2008. And our targets for the future are even more ambitious: Our carbon footprint will continue to shrink over the next three years: by 12 percent in total.
Our Board
Claudia Frese
Chief Executive Officer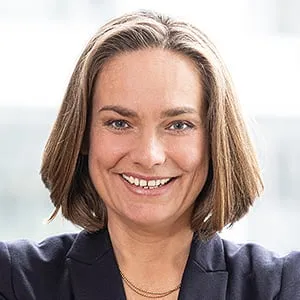 Claudia Frese has been Chief Executive Officer of STRATO AG and Member of the IONOS Management Board since September 2020.

After graduating with a degree in International Studies from the University of Cologne, Claudia Frese launched her career at various start-ups before working at eBay GmbH in various management positions. She then moved to adviqo AG, where she took charge of all online activities. Prior to STRATO, Frese was CEO of MyHammer AG and MyHammer Holding AG. She can now look back on over 20 years of experience in digital businesses.
---
Britta Schmidt
Chief Financial Officer
Britta Schmidt has been Chief Financial Officer (CFO) at STRATO AG and its subsidiary Cronon GmbH since April 2022. She was already appointed CFO at IONOS in 2021, where she is responsible for People Services in addition to Finances.

Britta Schmidt has more than 15 years of experience in finance and investor relations. A qualified business economist and industrial clerk, she started her career in finance at Siemens Enterprise Communications (now Atos) in 2007. Britta Schmidt held numerous functions in the finance department at Scout24 from 2010 onwards, where she was responsible for organising the IPO in 2015 and managed numerous transformation projects, among others. She was CFO of Autoscout24 from 2020 to 2021 and was in charge of the AutoScout24 spin-off from the Scout24 Group, including the creation of an independent brand, i.e. organisation.
---
Dr Markus Noga
Chief Technology Officer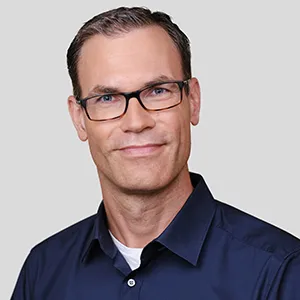 Dr Markus Noga has been Chief Technology Officer (CTO) at STRATO and CTO of IONOS since April 2023.

In this position, Dr Noga is in charge of technical product development for all international hosting and cloud products, including the Arsys and FastHosts brands. In addition, his purview includes the STRATO infrastructure and the IONOS data centres in Germany, France, Spain, the UK and the USA, including the IONOS Wide Area Network and Data Centre Networks divisions.

Markus Noga began his career at Booz Allen Hamilton (now Strategy & PWC). He was employed at SAP from 2011 to 2020, where he was responsible for building the HANA Enterprise Cloud and the Machine Learning/AI business area, among other things. He worked at SUSE from 2020 to 2023, most recently as General Manager for the Linux business segment. Markus Noga studied information technology at the University of Karlsruhe, where he also completed his doctorate.
---
Achim Weiß
Chief Product Officer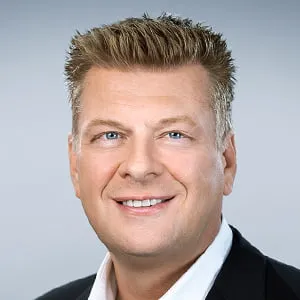 Achim Weiß has been Chief Product Officer of STRATO AG and Chief Executive Officer of IONOS since 2018.

He has over 25 years of experience in the European internet industry. He was among the founders of Schlund+Partner AG in 1995. 1&1 took over the German web hosting pioneer from Karlsruhe in 1998. Chief Technology Officer at 1&1 until 2008, Weiß developed the world's first web hosting platform for the fast-growing mass market, among other things.

As one of the leading experts in the field of developing highly scalable internet infrastructures, Achim Weiß founded ProfitBricks in Berlin in 2010, the first German provider of cloud infrastructure solutions (IaaS). Achim Weiß returned to the 1&1 Management Board after the company took over ProfitBricks in 2017. He was appointed Chief Product Officer at STRATO and CEO of IONOS in 2018.
---
Hüseyin Dogan
Chief Operations Officer
Hüseyin Dogan has been Chief Operations Officer (COO) of STRATO AG since 2018 and is responsible for STRATO's operational business in this position. He has also been COO of IONOS since 2017. He has over 20 years of management experience in international finance and e-commerce. Prior to joining the company in June 2017, he was Managing Director Customer Service at Amazon from 2015 to 2017, where he was responsible for customer service and experience at Amazon.de. Dogan also spent more than seven years as Director EMEA Operations at PayPal, where he was in charge of the Operations Teams in all EMEA markets. He began his career in 2000 at General Electric, where he held various management positions in finance, most recently as Head of Retail Banking, Strategy and Sales Controlling.
STRATO Customer Service
Whether it's choosing the right web hosting package or server administration, STRATO AG's over 150 professionally trained service employees always ensure prompt and friendly attention for the more than 1.8 million wishes of their customers. STRATO made the conscious decision to locate Customer Service at its headquarters in Berlin. This keeps communication channels as short as possible: Service staff firstly receive information about product innovations as quickly as possible and can secondly pass on customer feedback directly to product management for incorporation into further developments. Regular training ensures that the STRATO service team provides customers with friendly and competent support. This is frequently confirmed by independent quality tests as part of our comprehensive quality assurance measures. They include call recording and analyses, as well as a systematic and continuous satisfaction survey across all support channels (telephone, email, chat). Customers are invited to rate the company, its products and their service experience after each service contact.